Lease or buy a new car in minutes
Get pre-approved for finance, create a Rodo account today
Sign Up Now
Login
Sell my lease
We'll buy your car lease and get your excess mileage, lease-end wear and tear, and disposition fees waived.
Get a Quote
No winding roads or leaps of faith
See personalized pricing without going to the dealership
Browse thousands of cars from local dealerships
Crystal clear pricing, with all discounts, taxes and fees included
We'll deliver the car right to your house, it's that easy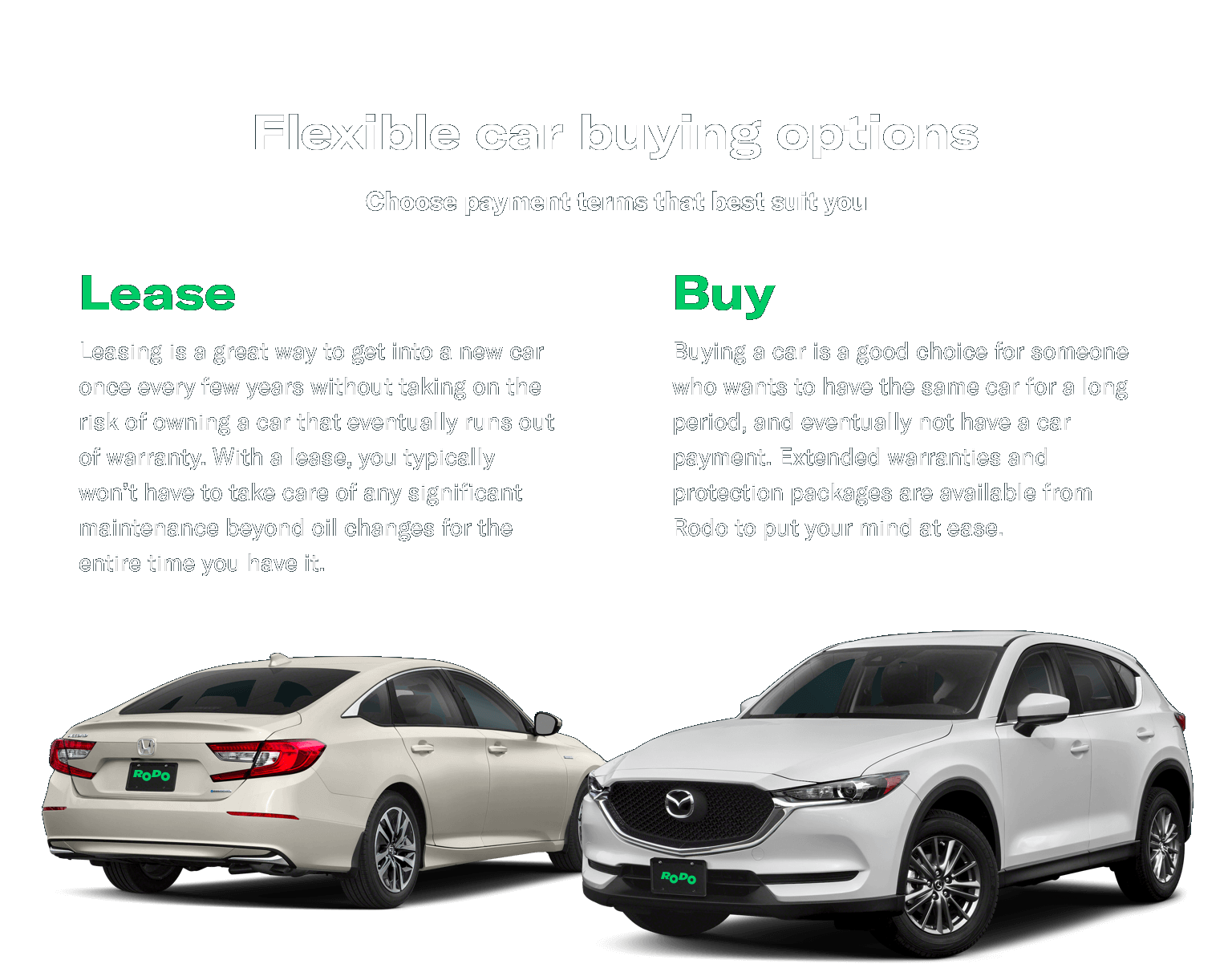 No haggle. No hustle. No hassle.
Behind the wheel, ahead of the curve.
"Rodo is awesome! Prices are unbeatable! Just got my car delivered (same day delivery) I was scared at first but transaction was so easy and smooth, and so simple to use highly recommended."
- M. Perl
"I was hesitant to lease a car through an app, but this turned out to be a great experience. I downloaded the app on a Monday and the car was delivered to me on Thursday."
- M. Sinon
"I discovered Rodo the night before going to the dealership after being well researched on a specific model and trim. Dealership couldn't beat the pricing from Rodo. They were flabbergasted too."
- J. G.